Do you remember when you were a child, and you were at awe with your surroundings and nature? It seems that the younger generation is missing that wonder, and most kids are glued to smart phones and electronics. Even adults seem to have lost it too, because we are too busy to spend a moment of our day, just breathing in the sights and sounds of the world around us. Maybe it's because you live in a city or maybe its because you have no time to do anything but work.
It is almost a novelty to spend time outdoors. That is why when I read "Put On Your Owl Eyes: Open Your Senses & Discover Nature's Secrets; Mapping, Tracking & Journaling Activities" by Devin Franklin, I was so excited. The whole premise of Devin's book is to get kids outside to observe nature, and it doesn't matter where you live, anyone can do it. I also think it's a great book for adults too, because sometimes we just need to reconnect with nature. Anyone can benefit from time outdoors and a little meditation. **Please note, this was a courtesy copy sent to me free of charge. All opinions are my own.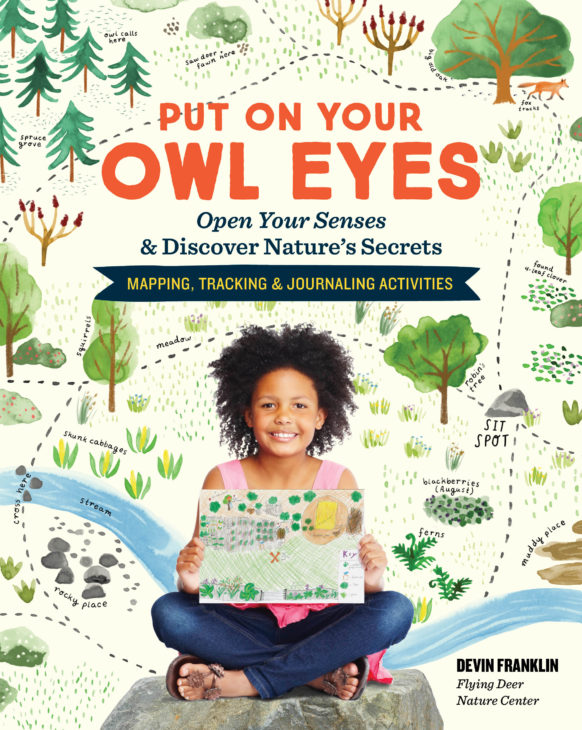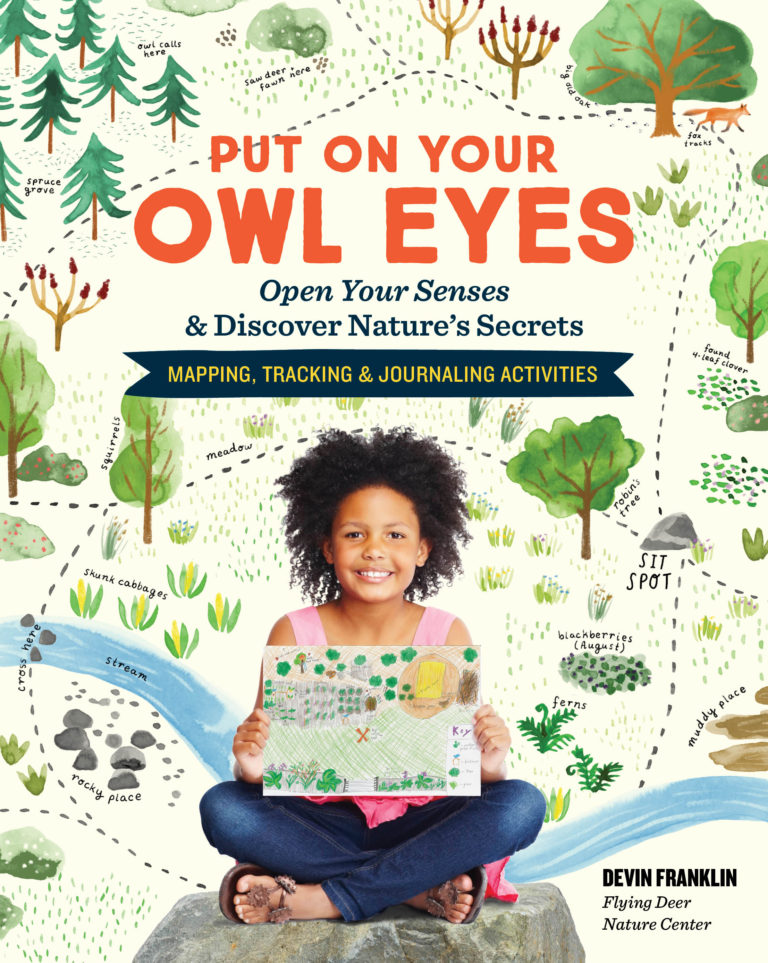 From the Back Cover: "Step into the wild. With this book as your guide you can… find your sit spot, put on owl eyes to track a rabbit, learn a fox's habits, get to know a tree, put on deer ears to hear bird language and map your favorite places".
About "Put On Your Owl Eyes": "Put On Your Owl Eyes" is a book with fifteen guided activities, to get children (and adults) outside and exploring nature more. There are five sections: Discovering a New Backyard, Your Backyard Trees, Your Backyard Mammals, Your Backyard Birds and Your Backyard Community. Each section is broken down into three activities, each activity building on the one previously. The activities include journaling, note taking, drawing and mediation. This book is for ages 8-13 and encourages children to establish relationship with the outdoors. For adults, it gives them the opportunity to take a few minutes out of their day and enjoy their natural surroundings.
Please note, this post may contain affiliate links. By clicking on those links, I may earn a small commision at no cost to you.
About The Author: Devin Franklin holds a degree in environmental education and teaches survival, tracking and awareness skills. He is the director of programming at Flying Deer Nature Center, a wilderness school and community in Chatham New York.
My Thoughts About This Book: My eight-year old was able to help me review this book, but I enjoyed it too. With only five of the fifteen complete guided activities, we have learned new ways to enjoy nature. I think that too often, we take for granted the fact that we live in the woods and don't stop to enjoy it. With the activities, we have been more active spending time in our forest and are more aware of the animals and the beauty that we have around us in our backyard. The "sit spot" that we chose, which is the first activity in the book and included below, was our favorite activity so far. I think this book is brilliant and I am so glad that the author has written this, so that others can enjoy nature like we do.
Ready for an activity? Check out the first activity of the book "Sit Spot", Excerpted from Put on Your Owl Eyes© 2019 by Devin Franklin. Used with permission from Storey Publishing.
Choose a Sit Spot–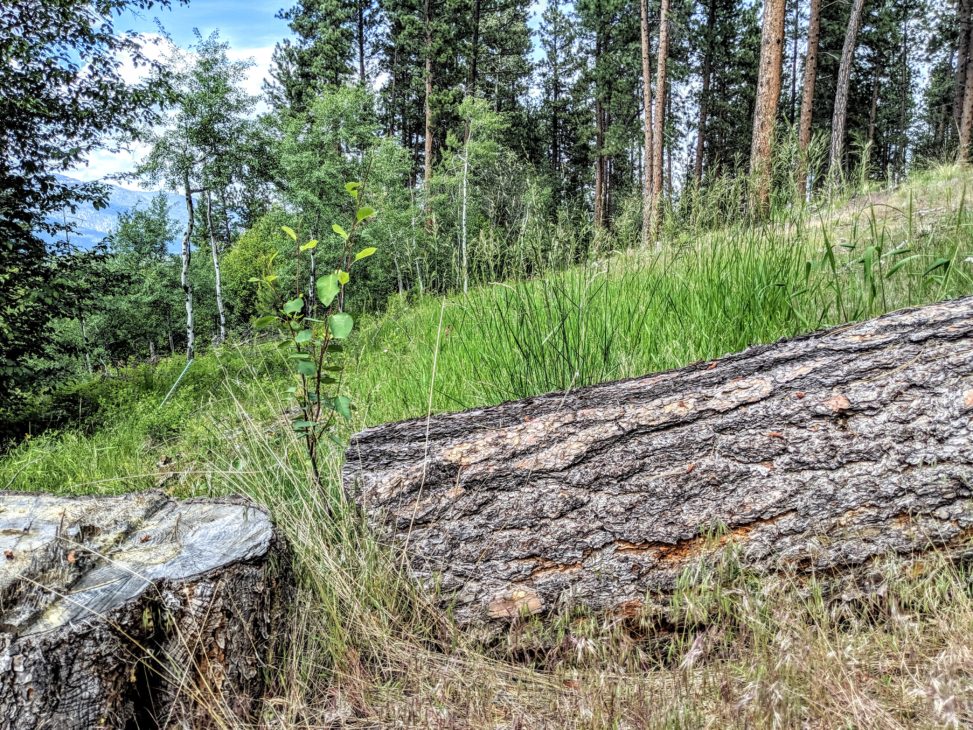 A Sit Spot is a special area that you choose outdoors. Have a seat, settle in, and watch the world around you. It is a place all your own.Your Sit Spot area can be under an old tree in the forest, at a bend in a stream, on a park bench, or on your own front stoop. Choose a place. . .
that is easy to visit· with a view of something wild
with an appealing place to sit
where you will enjoy spending time.
What You Need
· A watch or other timepiece
What to Do
Explore your backyard. Take a leisurely walk around the area. Enjoy your surroundings, and notice any areas that might feel good to make your Sit Spot.
Choose one spot to be your Sit Spot area for your observations and explorations.
Observe your backyard quietly for at least ten minutes. What do you notice? Use all of your senses to observe your surroundings.
When you go indoors, write on the next page the date and any observations you remember about your backyard — what you saw, heard, smelled, or felt while enjoying your Sit Spot area.
If you noticed new things today, write a bit about how it felt different from your normal everyday activities.
---
Game of the Day: Sit Spot On-the-Go
Sometime today, make time for a Sit Spot On-the-Go. Pick a familiar place or one that's new. Wherever you are, take a moment to settle in and tune in to your surroundings, just as you did earlier at your Sit Spot. What do you notice at your Sit Spot On-the-Go?
Reflections
In this Exploration you practiced sitting still and noticing your surroundings. How did that feel? Each time you visit, you will notice more and see more deeply into the world around you. If you noticed new things today, write a bit about how it felt different from your normal everyday activities.
What a fun activity! This was such a great book. Not only is is getting kids outside, but it's teaching them skills about meditation and observation and also writing and journaling skills. We will be finishing this book in the next few months as an educational and fun summer activity. I think that not only is this book great for kids and adults, but could also be a great tool for science and English class and homeschoolers. If you try it out, be sure to let us know. As always, be outside with no limits.