More people are getting outside this year than ever before because of the pandemic and social distancing. Parents are contemplating if they should keep their children in school or homeschool instead. Educators and parents are trying to find the best ways to educate children while social distancing, including outdoor classrooms and outside activities. Getting outside has been one of the best ways to social distance right now.
One of my readers messaged me last week, asking if I knew of any homeschooling ideas for nature study and natural science. My kids free-range all summer long and spend all day outside in the woods, so I thought of some of my favorite activities and ideas to get kids outside. I do not homeschool. However, I believe that kids learn a lot from playing and I try to keep as many of our family outdoor activities as educational as possible. **Please note, this post contains affiliate links that by clicking on those links, I may earn a small commission.
Think Outside Monthly Subscription Box
Think Outside Box – ages 4-14 – Think Outside is a monthly outdoor subscription box for kids with an educational theme and activities to learn outdoor skills. We have tried two of these boxes and they kept my kids busy while camping. The themes we tried were "Shelter" and "Wildlife". Each box has a particular theme and each box comes with an educational booklet, hands-on activities, and gear.
"Nature Play Workshop for Families"
"Nature Play Workshop For Families" by Monica Wiedel-Lubinski and Karen Madigan – ages 8-12 – This is a great book that has 41 subjects to explore over all four seasons, a parents guide, templates for some activities and a comprehensive resource guide. Each activity includes a nature play experience idea for outdoor exploration and nature study, a hands-on activity, and a suggestion for extended activities. The hands-on activities include experiments, crafts, and recipes. Many of the themes are re-occurring, but have different activities that pertain to the season. Some of the themes included in this book are:
Please note, this post may contain affiliate links. By clicking on those links, I may earn a small commision at no cost to you.
Changing sky – leaf lanterns
Trees – winter tree sketches
Nests – nest helpers
Foraging – sorrel and mint tea
Shelter – pole bean vine shelter
Nocturnal life – insect observation
Our family has been completing the summer modules for an educational outdoor family experience. My four year and my ten year old are enjoying all of the activities and discussions. This may be for ages 8 – 12, but can easily be adjusted for a younger or even older age group. If I were homeschooling, I would pick one module per week. Additional resources and books could be added to extend the module. This book is fantastic for connecting as a family or as an educational tool.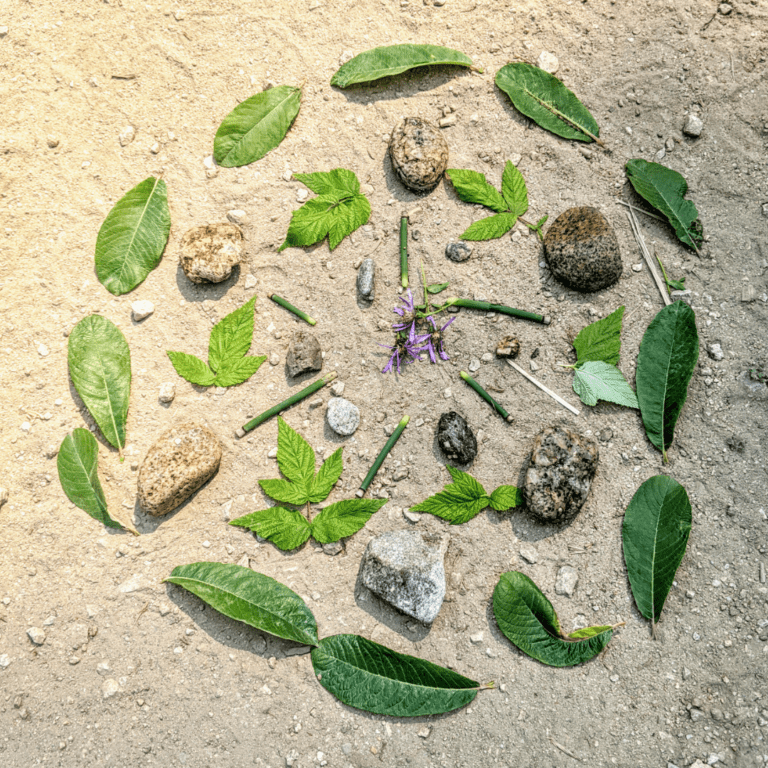 "Unplugged Family Activity Book"
"Unplugged Family Activity Book" by Rachel Jepson Wolf – ages 8-12 – I am in love with this book! There are four sections in this book, one for every season. We are currently working our way through the summer section, and my kids have really enjoyed several of the crafts and recipes. I am not a crafty mom and have appreciated the thought that went into the crafts and recipes. Most items can be found around the house or in the yard, even while camping. I also love all of the recipes, because there is such a variety and it's hard to find recipes that are easy for kids and don't contain a lot of prepackaged or unhealthy ingredients. Some of the recipes and crafts included are:
Weaving flower crowns
wild and tame tea sandwiches
Herbal first-aid balm
Home-made applesauce
Backyard campout
Build a mud kitchen
This has been a really fun book, and my children have enjoyed the recipes the most. I love that this book gets children interested not only in nature and the outdoors but also interested in cooking. We haven't had any activity yet that I have had to buy something special for it because I didn't have it around the house. This is a great book for family or I would even pair it with the "Nature Play Workshop for Families" to complete a homeschooling curriculum.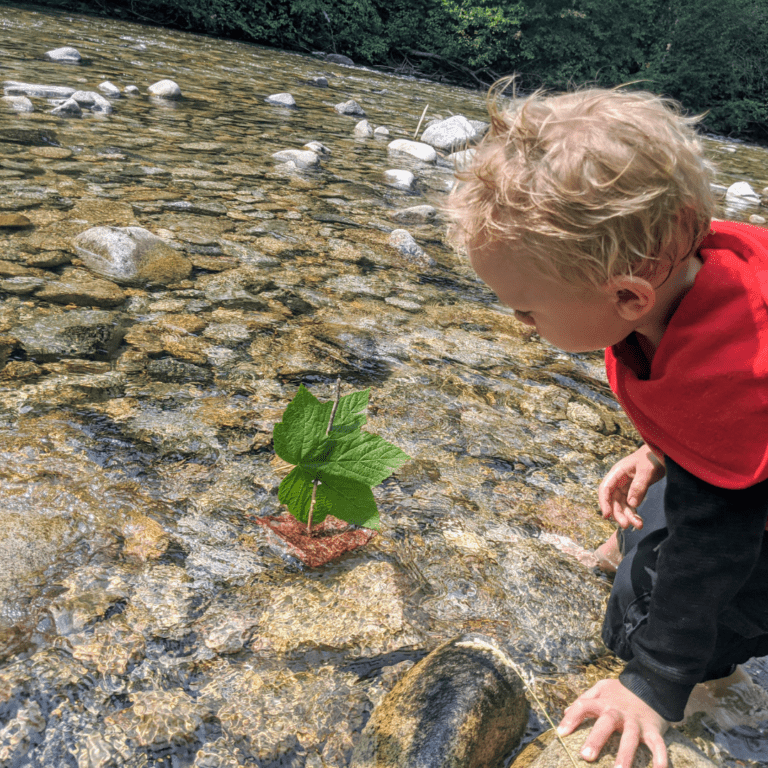 "The Old Farmer's Almanac for Kids"
"The Old Farmer's Almanac for Kids" – ages 8-12 – Does anyone remember the old Farmer's Almanac? I have a few old ones from the sixties and they are so fun to go through, with lots of tidbits about the weather, gardening and lots of random information. I did not even know that they have a Kid's Farmer's Almanac. It is divided into months, with seasonal facts, trivia, stories, and activities. There is a lot of information on animals, farming and gardening, seasons, and trivia. The activities are hands-on and include outdoor activities. This is a great browsing book and really makes kids think. I have been using it as my "bored" book, to find activities or start discussions for when my kids say they are bored. Every time we open the book, we learn something new. Some of the chapters in this book include:
Weather Mysteries Solved
Our Regal Eagle
Mosses, Liverworts and Lichens – Oh My!
When Wild Animals Come to Town
Dairy Good Recipes
Grow a First Aid Kit
If I were homeschooling, this would be a great book for discussions to spark critical thinking, a morning group to get the thinking juices flowing or, you can use it like me, to find something to do or talk about when your child is bored. Because there's a little section for each, you could even do monthly activities when each month starts. I can't wait for the next one to come out.
Land Trust Alliance
Land Trust Alliance Family Activity Resources by State – all ages – This was a great resource this summer. There are so many cool activities and even classes online with so many fun activities. This is an excellent resource for both parents and educators and would make an excellent supplement for a nature class or getting kids outside. We did a few of these over the summer.
Ology
Ology, the Science Website from the American Museum of Natural History – all ages – If you are looking for printouts, curriculum, activities, and experiments, this is an amazing resource. It covers a variety of sciences and nature subjects like paleontology, water, climate change, and biodiversity. Each subject has games, stories and hands-on activities or worksheets. My nine year old wants to be a scientist (currently she wants to be a scatologist – a poop scientist) and spent so much time on this website over the summer while I was at work. I'm so glad she devoured this website, instead of rotting her brain on Youtube watching weird hacks.
Tinkergarten
Tinkergarten – ages 4 – 8 – Tinkergarten has many outdoor activity ideas for ages 4-8 that are free. We've only tried a few, but they were really fun. I love to find new ways to get my kids active outside. Tinkergarten also has online circle-time meetings via Zoom that are paid. The circle time would allow social interaction for those that are confined at home, or like me who don't have neighbors with little kids nearby. My four-year-old was supposed to attend the new pre-k at our school this year but has to stay home because of grandma's health issues. I am contemplating doing the online groups so he can get much-needed socializing. It's been rough for my kids to not be able to play with friends as much as they want or need to.
Wild Math
Wild Math – ages 5 – 9 – Wild Math is an outdoor math curriculum for homeschoolers or to keep kids busy during the summer months to get them outside and learning at the same time. We haven't tried any of these classes, but Tales of A Mountain Mama has a thorough review and this is something I will be looking into for next summer.
4-H
4-H – I know that when I mention 4-H, you are probably thinking livestock and the county fair. It is a very good way to teach kids about the outdoors or other subjects/skills like cooking, STEM, engineering and sewing to name a few. 4-H is available in all states and has many outdoor programs like backpacking, hiking, wildlife studies, forest management, and a lot more. 4-H guidelines vary from state to state, but annual enrolment fees are about $10.00 to $20.00, depending on the state. 4-H is probably one of the cheapest extracurricular activities you can find and is available in all states and not just in rural areas. All programs are self-guided. My fifth grader picked Clay Shooting and Outdoor Adventures this year. Unfortunately, the fair was canceled and we haven't had our monthly meeting since February when Niva gave her presentation on why you shouldn't hike in heels. She did complete all of her activities this year and has only one year left in her workbook. As for the clay shooting (cheaper than baseball), she learned about persistence and teamwork. You can learn more about the benefits of 4-H in my 4-H post, or go online to 4-H.org.
Backyard Geology
Discover the fun of geology in your own backyard. You can find this quick guide on rockhounding in your own yard at Porch.com. This great resource includes an equipment list, how to find a great digging spot, and what to do with what you find. My kids love looking for rocks and my husband hates finding them in the washer. If you don't have a yard, National Geographic has a fun kit that will keep your child busy for hours "excavating" real fossils and gemstones.
Learning outdoors and teaching kids outdoor skills is so beneficial for their health and happiness. The younger generation is turning into vegetables with all of the screen time. It is time to raise outdoor kids in an indoor world. I hope you will find these resources helpful, whether you are homeschooling this year or just looking for more outdoor and nature science resources for your kids. Also, be sure to check out my other posts on books for outdoorsy kids and 50+ nature and outdoor books for kids if you are looking for more activities and reading fun. If you have more ideas, resources, or questions, be sure to leave a comment. Be outside with no limits.