I love books. My bookshelves are overflowing and I just keep adding to my collection. My library is pretty broad and I am so happy to have added this one to my treasured volumes. It is so exciting to be able to share this wonderful book with you. **Please note, this post contains affiliate links at no cost to you, but by clicking on those links we can receive a small commission that ensures we are able to continue to provide you with great content.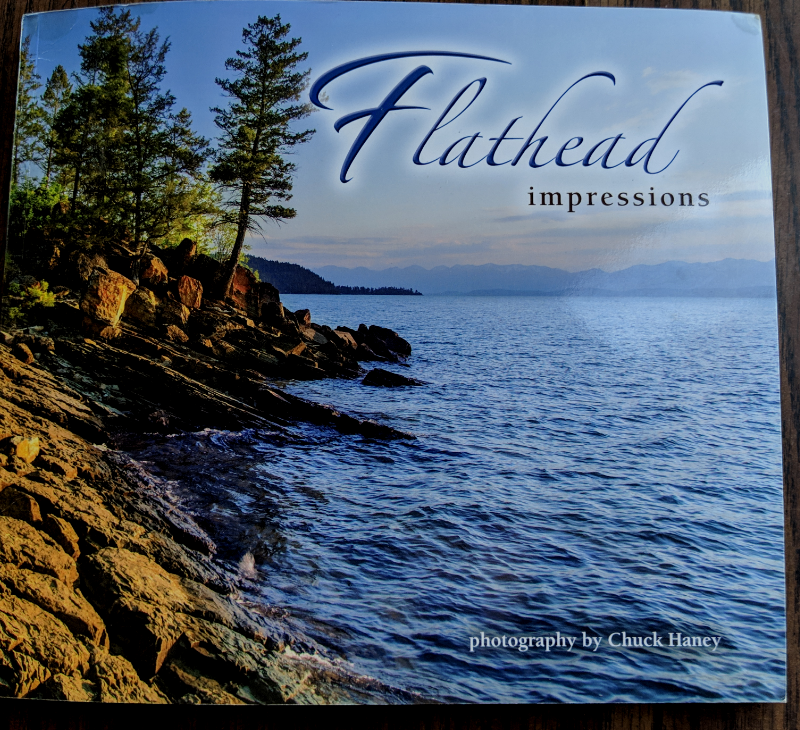 Every once in a while, you may come across a photography book that is so vibrant, that it makes you feel like you are almost there in person experiencing that moment. Anyone can take a good photo, but it takes talent and persistence to take a great photo. In Chuck Haney's book "Flathead Impressions", the pictures make you feel like you are in Montana, and are right alongside him as he is taking the photo. With such a unique perspective and artistic eye, the photographer is able to sweep you away, with his captivating pictures and glimpses into Montana life.
Both the photographer and the publisher of this book are located in Montana. I really like to promote buying locally as well as supporting small businesses and artists. By doing this, it helps the local economy and small businesses thrive.
Book Review-" Flathead Impressions" by Chuck Haney and published by Farcountry Press.

Synopsis– Featuring the photography of Whitefish's own Chuck Haney, Flathead Impressions highlights the Flathead's photogenic towns, people, and incredible natural scenery in vibrant color. Jam-packed with informative text and 113 full-color photographs, Haney's newest Farcountry offering includes iconic shots of Glacier National Park, the Mission Mountains, Kalispell, Polson, Whitefish, the Confederated Salish & Kootenai Tribes Flathead Reservation, and more. The perfect memento to celebrate your favorite Montana places, "Flathead Impressions" is a beautiful portrait of a magical landscape.
Please note, this post may contain affiliate links. By clicking on those links, I may earn a small commision at no cost to you.
Why I Chose This Book– This book was kindly sent to me by Farcountry Press, a local publisher that also supports other small businesses in Montana.
About– All of the photographs are taken in Flathead County, Montana by local, award winning photographer Chuck Haney. Flathead County is located in Montana and is rich in its historical value. It was established in 1893 but has roots older than that. Flathead County is home to a rich Native American culture and parts of Glacier National Park. This stunning book reflects the many facets of this beautiful and diverse county as well as its rich culture. Flathead County has multiple annual festivals as well as landmarks and multiple recreation opportunities.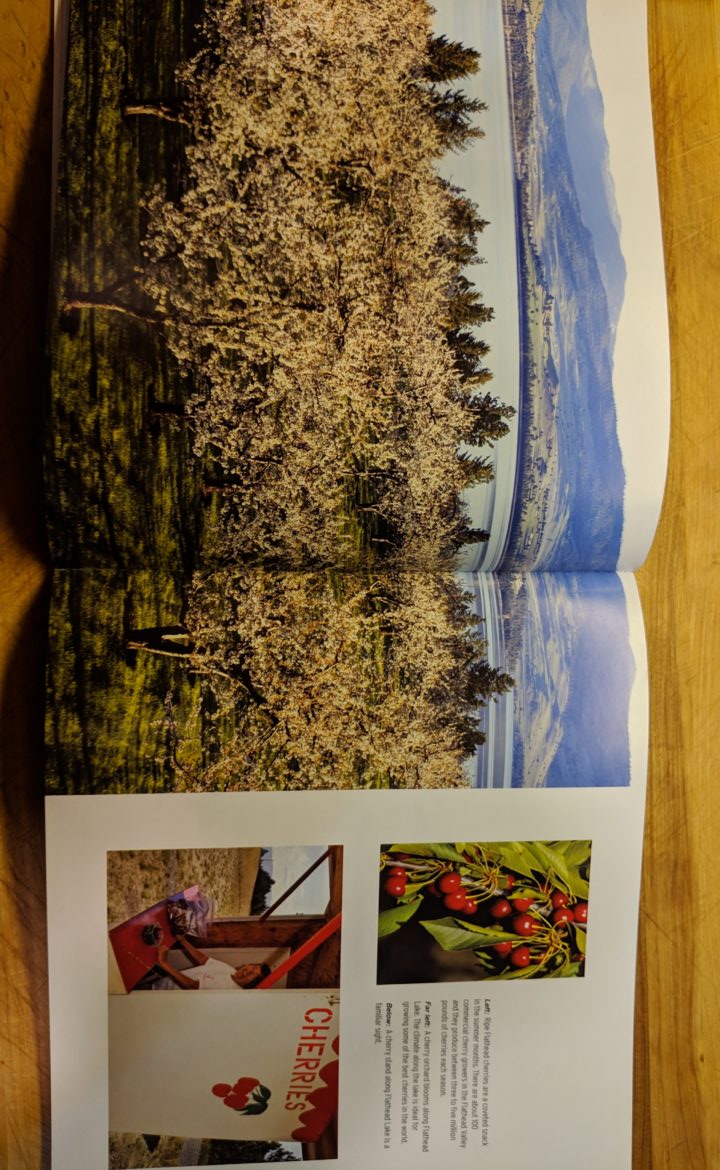 My Thoughts About This Book– When I first saw the book, I was mesmerized by the eye-catching and capturing photographs. In full-color, the brilliant photos come to life and take you right to the Flathead. From shots of wildlife to local events and color, this book tells the story of the locals and provides a snap-shot into Montana life. Haney's photos tell the story of Montana, from the different types of cultural activities to the amazing landscapes and wildlife. He not only takes pictures as a bystander but also as a participant, as you can see from his talented art.
As a novice photographer, I am able to appreciate the hard work and eye needed to capture a good shot and you can see that Haney has that talent. Many of the shots are one in a million, such as the photo of the snowy owl which is a rare sighting in Montana and the picture of Jessup Pond with the tamaracks or larch trees changing color. Haney instantly brings you to Montana and answers the question of why Montana is the "Last Best Place" with his beautiful book. The pictures are well thought out and artistic as well.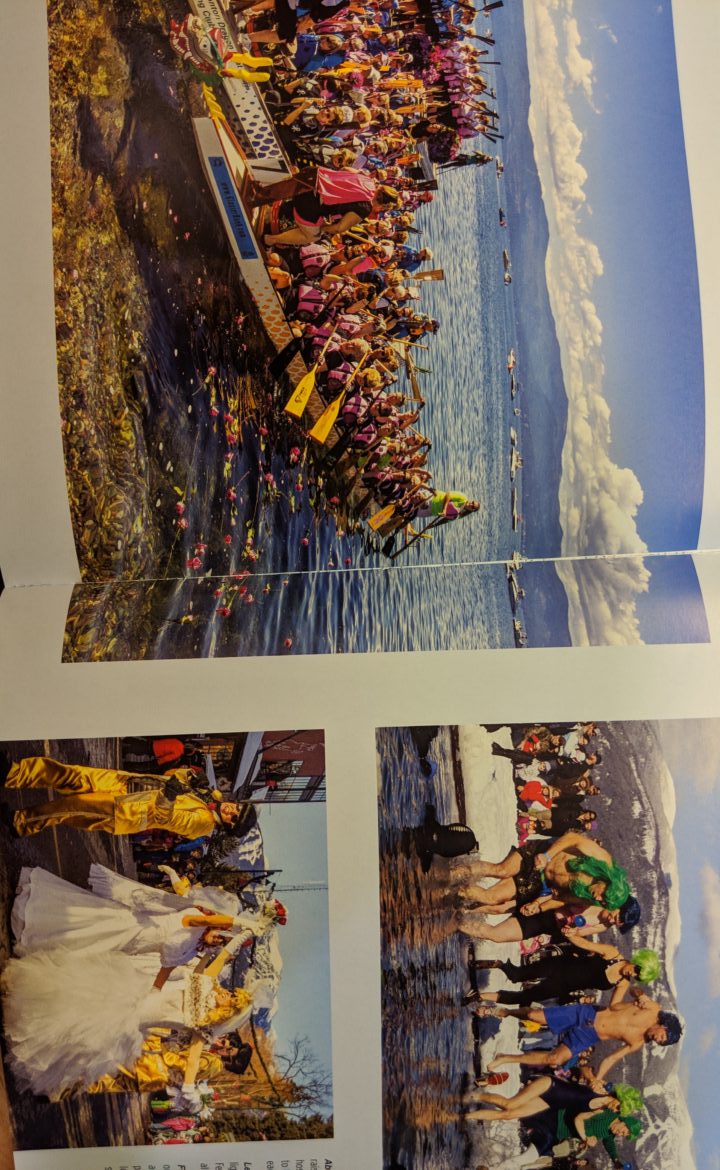 The descriptions of the photos are written well, tell a story and give you a better idea of what is happening behind the scenes as well as in the moment the picture was taken. There is lots of informative information about Flathead provided and the surrounding areas. If you haven't been to Montana already, this book will drive you to go. And even though I'm from Montana, I have to admit, I've never been to Glacier or Flathead. This book makes me want to be spontaneous, to pack up the car and go north on a road trip, right now.
Conclusion– I would absolutely recommend this book. There is definitely beauty all around and Chuck Haney has shown his talented gifts by capturing these moments. I can leaf through this book again and again and still find something new. This book was thought out and is well organized, with a cohesive and broad collection. "Flathead Impressions" is perfect for any home, for a gift for that special someone, a tool to plan your next Montana trip or the prefect souvenir.
You can purchase this book by going here.
About The Photographer– Chuck Haney is a professional photographer from Whitefish, Montana. He has had multiple cover photos, books and calendars published of his work. He also teaches annual photography workshops. For more information about Chuck Haney you can visit his website https://www.chuckhaney.com, and follow him on Instagram or Facebook.
About The Publisher– Farcountry Press is a local publisher. Formed in 1980 and based in Helena, Montana, award-winning publisher Farcountry Press specializes in softcover and hardcover color photography books showcasing the nation's cities, states, national parks, and wildlife. Farcountry also publishes several children's series, as well as guidebooks, cookbooks, and regional history titles nationwide. The staff produces about 25 books annually; the backlist has grown to more than 300 titles. Sweetgrass Books, www.sweetgrassbooks.com, is the custom publishing division of Farcountry Press and utilizes the same excellent staff to help individuals publish their own titles. Farcountry Press also serves as the distributor for several book publishers, including The University of Montana Press and works closely with the Montana Historical Society. For more information go to their website https://www.farcountrypress.com/ and you can also follow them on Instagram, Facebook and Twitter.
I hope you enjoyed our review and be sure to sign up for our newsletter and follow us on Pinterest, Instagram, Twitter and Facebook. Be outside with no limits.