When people hear that my eight year old is in 4H this year, they always, without fail, ask her what animal she is doing. And in true eight-year-old fashion, she rolls her eyes, because she thinks everybody knows that 4H is not just about animals. I did not know that 4H had so much more to offer until, when she was younger, we stopped at the 4H barn at the county fair. I was shocked that they offer so many activities and experiences, that are not related to animal husbandry. This year, my child picked Outdoor Adventures Level One and Gardening. Her presentation for 4H this year was "How To Plan A Day Hike" and you can read more about that in this post, 7 Tips For Planning A Hike.
What is 4H? 4H was initially established to teach new agriculture ideas to youth because they were more accepting of new ideas and started as a community based club over 100 years ago. Over the years, it has become a nation-wide community, teaching children multiple skills, team building and more. Groups can be found in both rural and urban areas. Some of the skills are leadership, public speaking, fundraising and work ethic. 4H provides out-of-school programming, clubs and camps to empower and educate youth from ages 6-18 typically. Their goal is to empower and engage kids of all backgrounds. 4H is also available in most communities and is run through a network of University extension offices. Not all programs are available in all states, but your local extension office will often work with you to explore what is available. For more information about 4H, you can go to the official 4H website. And, the whole family can get involved.
Our local 4H program has multiple activities that are about the outdoors. Part of the 4H pledge is "my health to better living". What better way to do that, than to get outside or learn about nature and the outdoors? Kids need to stay active, but they also need to be involved and learn those life lessons that will better prepare them for the future. The outdoors programs fall under Environmental and Natural Sciences and also Plant Sciences. Some of the programs that are offered by 4H in our area that help develop those skills and get kids outside are:
Entomology– Bugs can be so cool. Bug science is real and kids can learn more about the different types of insects, bug-related careers.the role of insects, collecting bugs, and bug related careers.
Please note, this post may contain affiliate links. By clicking on those links, I may earn a small commision at no cost to you.
Forestry– Learn about different types of trees and their role to the environment and your area. Kids can learn more about the uses of trees and the ecology, forest health, how to identify trees and forest conservation.
Outdoor Adventures– This topic helps kids experience the fun and excitement of being outdoors. The projects feature safety tips, leave no trace education, survival skills, navigation, camping and hiking skills and backpacking.
Shooting Sports– Shooting Sports can be a a safe, fun and challenging activity for kids and families. While it does include activities with air pistols, BB guns, shot guns, and muzzle loaders, it also includes archery and hunting. Shooting can become a life-long hobby, and includes skill building in safety, discipline, concentration and responsibility. In Montana, we also have the Western Heritage Project or Western Action shooting, which is basically learning about Western weaponry, clothing and way of life.
Sport Fishing– Fishing can be a wonderful skill for kids to learn. Fishing takes skill, patience and sometimes alot of research. Kids can learn fish habitats, how to make your own tackle and the relationships between fish and the environment.Other skills include learning different casting methods, knot tying and cooking fish.
Wildlife– This project is for kids who love wildlife. Members learn about different wild animals, their habitats and habits.
Gardening– This falls under Crop Science, but I feel it is an outside activity. There is nothing like learning how to grow your own vegetables, prepare soil and play in the dirt. It's not just about gardening outside, but also about container gardening too.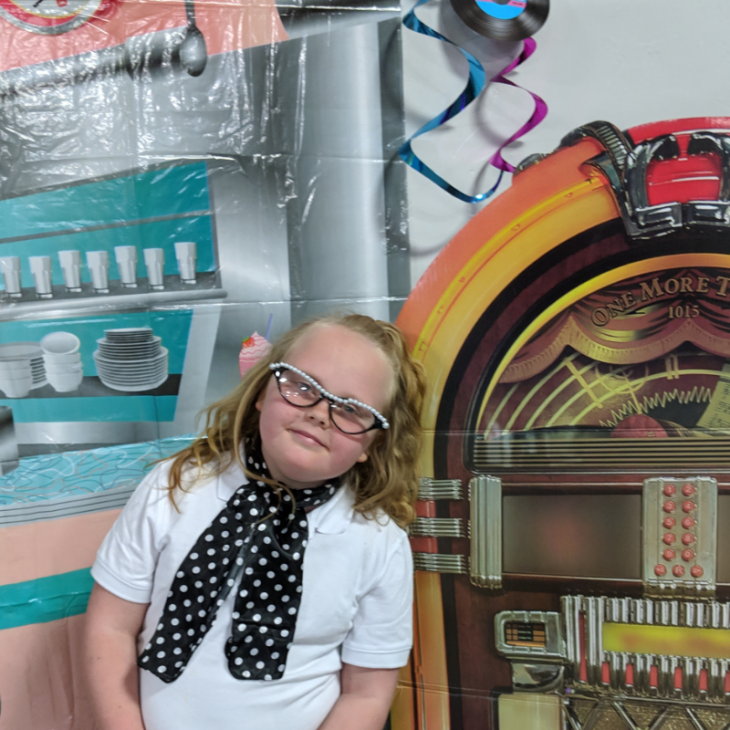 Besides the topics listed above, 4H has more to offer. Some of the different projects are animal husbandry (Beef, cat, dog, goat, horse, sheep, poultry, rabbit, pocket pet, bees and swine to name a few), engineering and technology, robotics, welding, woodworking, family and consumer science, communications and expressive arts, leadership and personal development, food and nutrition and more. Our family has benefited from 4H because we all get involved in the projects. Our daughter has learned so much about herself. Go ahead and check it out. I have spent less money in two years of 4H than I have for one season of baseball. Who knew that 4H could get you outdoors. What topic would you choose for a project? And don't forget, be outside with no limits. Love, Pauline