One of the most challenging things about the wintertime, is that it can be very difficult to stay active. The days are much shorter and the weather conditions are not always ideal to get outside and be busy. I definitely struggle with the lack of sunlight and also not having enough time in the day to get outdoors because it gets dark so early. In the summertime, there are more ways to be active like hiking, biking and camping. than there are during the winter months. I am all about finding ways to be more active, so here are a few ways to either get outdoors or be active inside during the winter.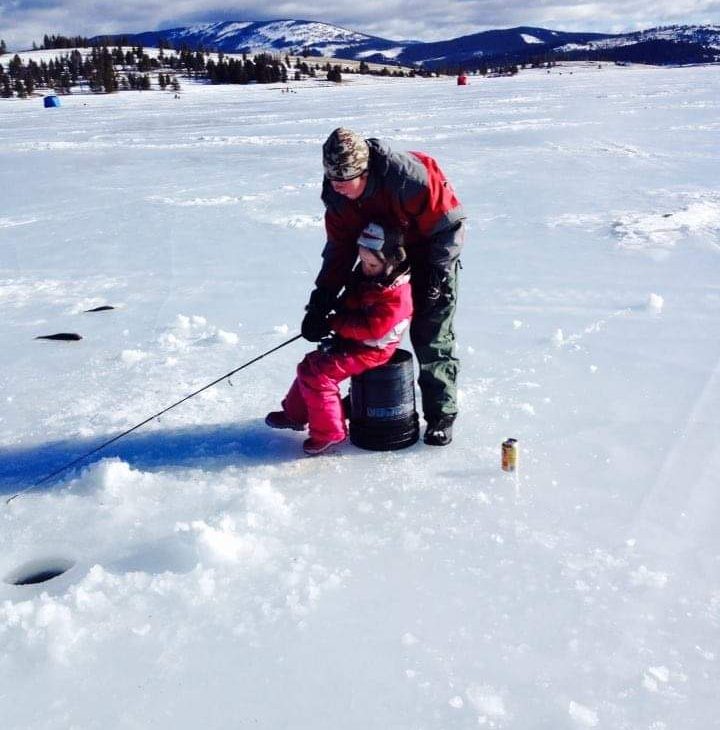 Winter Sports– Most areas get snow or snow can be found within driving distance. When we lived in New Mexico, we rarely got snow at all, but if we drove for an hour, we could cross the state line into Colorado, that had more than enough. Some winter sports include downhill or cross country skiing, snowboarding, snowshoeing and ice fishing. If these are not regular activities for you, no problem. Most ski areas provide classes for skiing and snowboarding and rentals. In areas where snowshoeing and ice fishing are popular, you can usually find equipment for rent.
We are a little thrifty, so we only go skiing and snowboarding once or twice per season and get either coupon cards or BOGO offers for passes. I have bought most of our equipment second-hand or on clearance. Because we only go ice-fishing once a year, we often rent out an auger and don't even bother with an ice hut. Ice skating is also very popular, inside and outside. My kids grow so fast that I just rent skates. Check out this blog post for great ways to save on outdoor gear 5 Ways To Save On Outdoor Gear.
Besides the more traditional winter sports, there are some pretty unique ones too, that I've only either heard about or have only seen on featured during the W inter Olympics. I would really love to try the sport of curling, you know that weird one with the ice and the stones you slide across it and it also involves a wiper, whatever that is. The closest curling opportunity for me would be about an hours drive away and is on my bucket list. And have you ever heard of skijoring or 'joring which can include dogs, but in Montana we like to use horses because we do live in cowboy country? Apparently Montana hosts the Nationals every year. Check out this video Montana TV Episode 23.
Please note, this post may contain affiliate links. By clicking on those links, I may earn a small commision at no cost to you.
Have you tried dog sledding or bobsledding? What about snowmobiling or is that even considered a sport? And also in Montana, apparently ice-climbing and winter mountain biking are a thing too. Bearfoot Theory has a great article on some of these activities.
Play in The Snow– There is nothing like getting outside and playing in the snow. The kids like to go sledding or hooky-bobbing (sledding behind an ATV, I have also heard the term skitching used to describe this activity). Build a snowman, have a snowball fight or even build a snow fort. Go sledding!!!! Many resort areas have either free or affordable sledding hills and provide tubes or sleds. You can improvise too!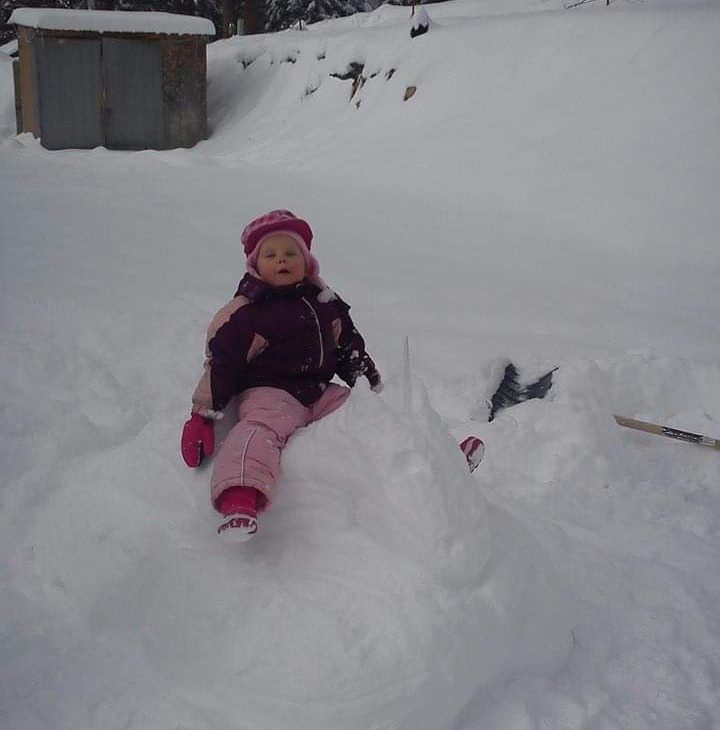 Indoor Gym or Swimming Pool– Try exercising at the gym. Or, if you are like me and do not care for the gym, try taking yourself and the kids to an indoor pool. Most areas have indoor swimming pools, or if you are lucky like me, there are hot springs nearby that have swimming pools too.
Dance or Exercise Class– Instead of working out at a gym, how about trying an exercise or dancing class? There are lots of different kinds of classes out there such as Tai-chi, Yoga, Zumba, Oula, Salsa or ballroom dancing, square dancing, spinning, pilates… What about joining a martial arts or self-defense class like Karate, Tai Kwan Do or Capoeira? Maybe you would prefer Krav Maga if that is your type of thing? Boxing can be fun too. Some classes can be fairly affordable and if you are just trying it, a lot of the times you can get your first class free. Some classes can also be found for free at local community centers. Try downloading a video from online or streaming such as Youtube, Netflix, Amazon Prime and Hulu which can also be free, or just a few dollars.
Take a Walk– Just because it is cold outside, that does not mean you can not go for a walk. Just be mindful about ice and snow. Ice can be really dangerous and it seems like a fall on ice is so much more worse than just tripping over something. Some schools or arenas will let you take a walk inside after hours. I remember my mom going up to the gym to walk in the evenings when I was a kid.
Do not let the weather keep you from getting outside or being active. Be outside with no limits! If you decide to go outdoors, be prepared. Remember to stay warm and hydrated. If you plan on participating in winter sports, heed avalanche warnings and be aware of the weather conditions. What activities do you like to do in the winter time?