One of our family's favorite places to go on our outdoor adventures, is up Skalkaho Highway. This scenic highway, also known as Montana Highway 38 or Skalkaho Pass, is a primitive dirt road that runs from Hamilton, Montana to Philipsburg, Montana. This stunning and remote road goes over a high mountain pass through the Sapphire Mountains, with gorgeous views and plenty of places to stop. Besides amazing scenery and a peaceful drive, Skalkaho Highway also offers camping, biking, hiking, fishing, off-roading, backpacking, kayaking, cross-country skiing, snowmobiling and backpacking. It's a paradise for the outdoors lover.
Only open from Memorial Day through mid-October, the two hour drive is worth planning ahead. Hamilton, Mt, is a historic Montanan town that is built along the Lewis and Clark Trail and was established by the copper king, Marcus Daly. Philipsburg is an old mining town with a charming historical downtown and it has lots of places to explore, and eclectic places to find. On May 1st, we start checking the Department of Transportation website, calling or messaging the Forest Service, and watch the mountains to see if the snow is disappearing.
Skalkaho Highway used to be an old Indian trail, and in 1924 a road was built to ridge the mining communities in the East to the agricultural communities in the West. The road at times is narrow, twisty and steep, but the views down the mountain are breathtaking. It is best to drive slowly because of the road conditions, but also the variety of wild life that crosses the road. Depending on the season, you can spot mountain goats, big horn sheep, mule and white tail deer, black bears, moose, badgers and if you are lucky, the elusive mountain lions, wolverines and fishers. There are several campgrounds on the road, Crystal Creek in the Pintler District in the Beaverhead Deerlodge National Forest with three camping sights and the Blackbear Campground in the Darby Ranger District of the Bitterroot National Forest with six camping spots. On some of the side roads camping is also allowed, including up Bowles Creek and Sand Basin.
This year, we were not even sure we were going. I scheduled days off from work and kept watching the websites, but it still showed as closed. On Friday morning, everything was packed up and again, there was no change to the DOT website. At noon, we decided we would drive up to the gate and keep our fingers crossed. With kayaks, atvs, tents and fishing gear, we set out for the mountains. We had a backup plan if needed, to turn around and go to Painted Rocks State Park, if the gate was closed. We turned off of Highway 93, onto Skalkaho Highway and hoped for the best. All of the pastures and forests just before the gate and the highway turns to dirt, were green and luscious. It started raining as we drove down the highway.
Please note, this post may contain affiliate links. By clicking on those links, I may earn a small commision at no cost to you.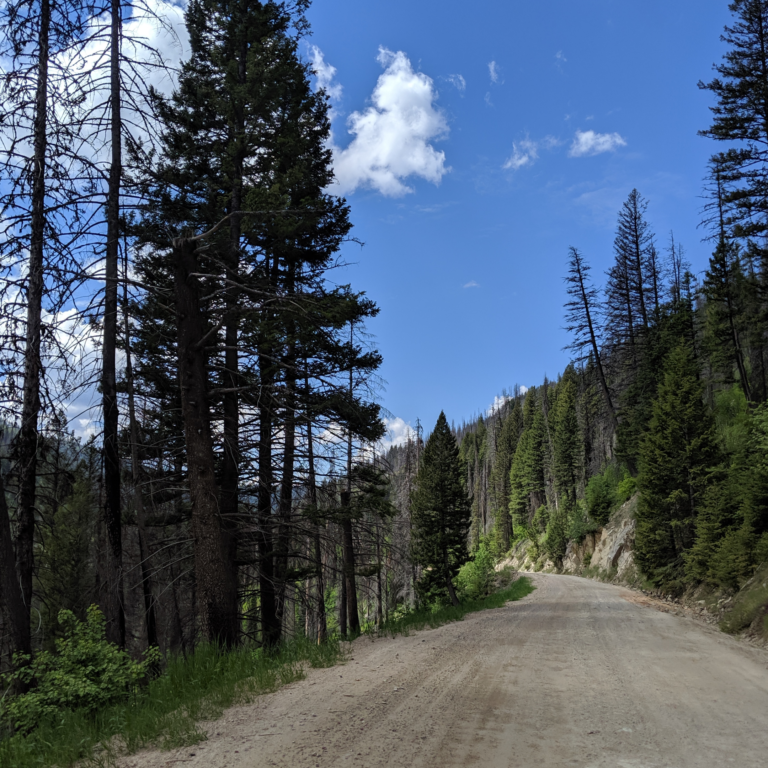 Shouts of excitement rocked the truck when we saw the gate was open!!!! And there were no tire tracks, so this meant we were the first ones this season. Woop woop! I cannot tell you how relieved I was and how happy I was that we didn't have to go with plan B.
We spent the whole weekend camping up Sand Basin. While driving up, we saw a mountain lion crossing the road but I couldn't get a picture. I only noticed it because my toddler started yelling, "Look big kitty". Big kitty is right. Of course we had to stop at the Skalkaho Falls and take pictures, because it is a tradition but also because I think it's the most Instagramable worthy spot in Western Montana besides Glacier and Yellowstone.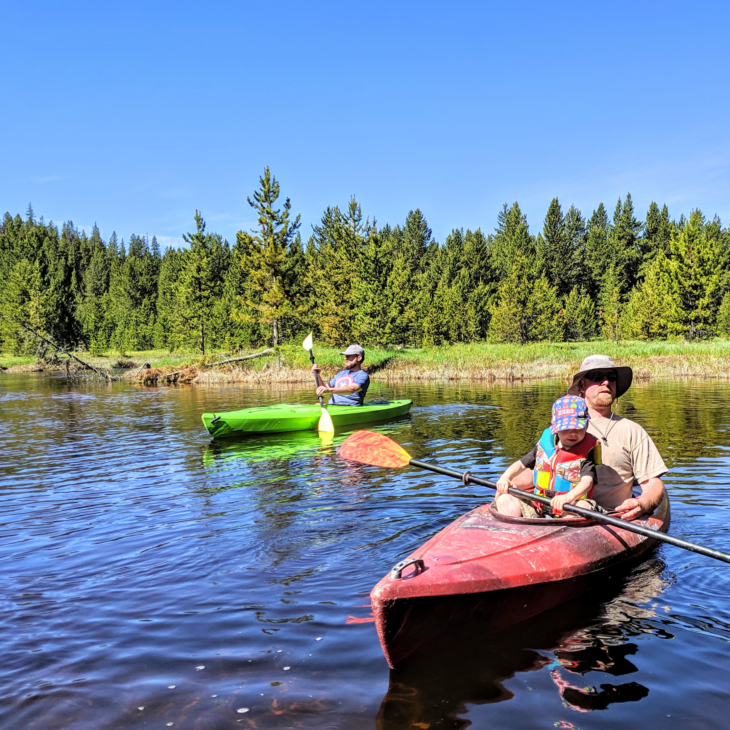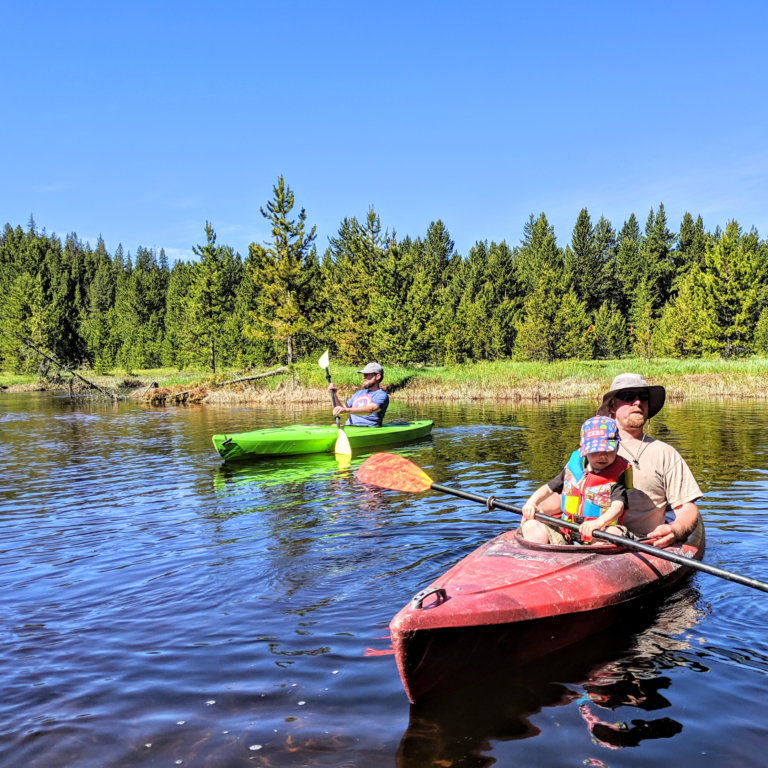 There are also several lakes off of the highway. Mud Lake also known as Crystal Lake by locals, is just at the top of the pass. There is plenty of parking and a short walk that takes fifteen minutes to get to the lake. The only bathroom for miles is an outhouse located at Crystal Creek Campground, just after Mud Lake. If you like fishing, you can also hike into Fuse Lake, one of only two places where you can catch the Arctic Grayling and the trail head is also right at the summit. We camped at Sand Basin this time, and the turn-off is clearly marked just as the dirt becomes pavement again.
One of our favorite places to go, is Gem Mountain. It's a sapphire mine where you can buy dirt and look through it for sapphires. They also have fun bags of amethysts and garnets for littles. It is definitely an experience and one of those out-of-the-way places that you don't expect to discover but when you do, it makes you excited. It is always a fun experience to dig in the dirt and look for rocks and treasures. My engagement ring is made from a sapphire from that exact mine.  Besides sifting through gravel for sapphires that are all colors of the rainbow, you can also have your sapphires assessed or sent for cutting, and even purchase bags of dirt to take home. And if you can't go in person, you can even order a box of dirt from their online store.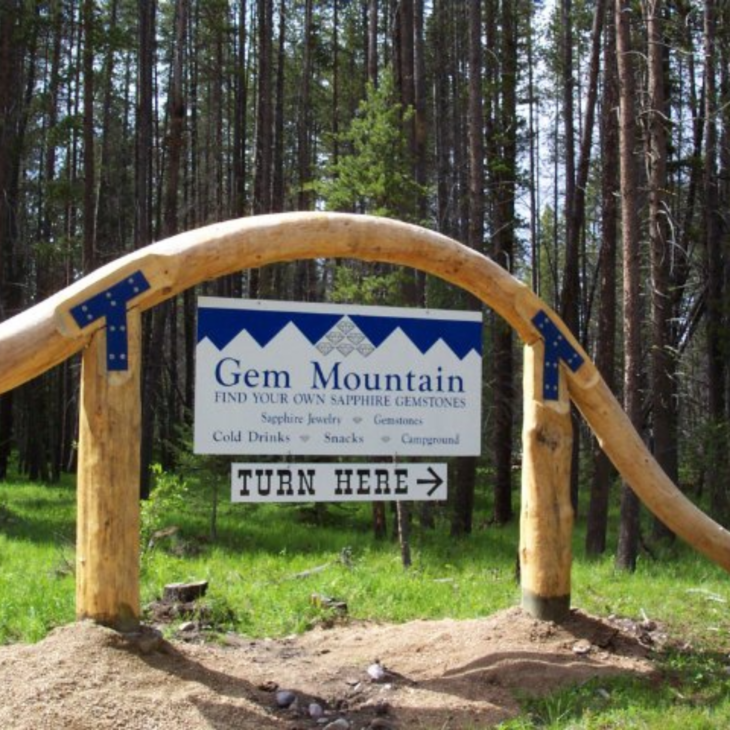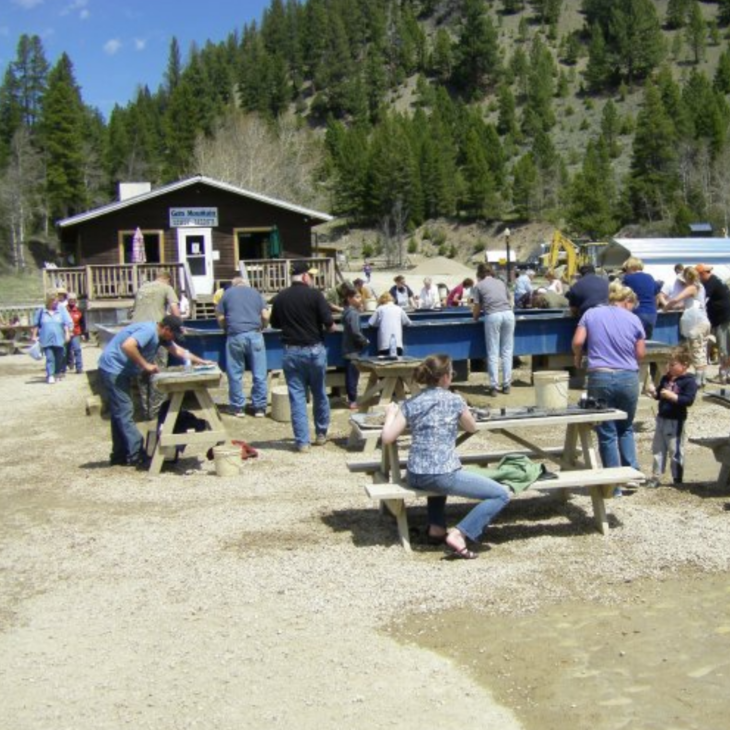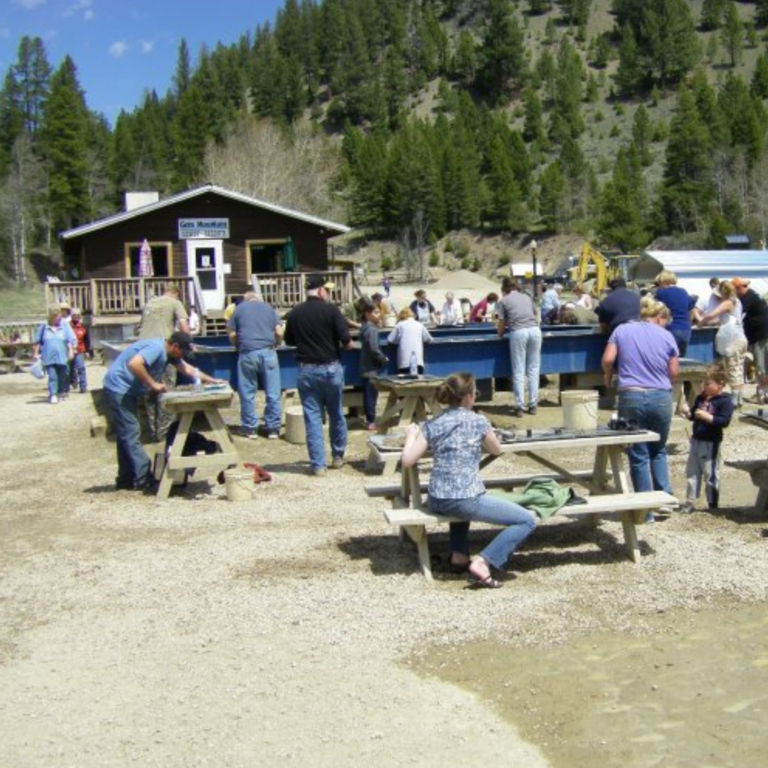 We sometimes go to Philipsburg, and explore the town. It doesn't matter if we are stinking and dirty from camping, we enjoy the home-made ice-cream or the adults enjoy local beer. The museum is really cute and fun to explore, or if you want more adventures, you can drive up to Granite Ghost Town. You can even get old west photos or stay at the biker B and B. And it's not the prefect trip unless we stop at the Sweet Palace, where they make wonderful salt water taffy. They are not open on Saturdays though.
Skalkaho is absolutely one of our favorite places to go and has so many memories for us. It has been the first place where our younger kids have camped, learned to fish and learned to kayak. We always have a great time and always find new places to explore, hiking trails to hike, or secret swimming holes. And if you are there during the right time of year, you can find huckleberries or Morrel mushrooms. Yum!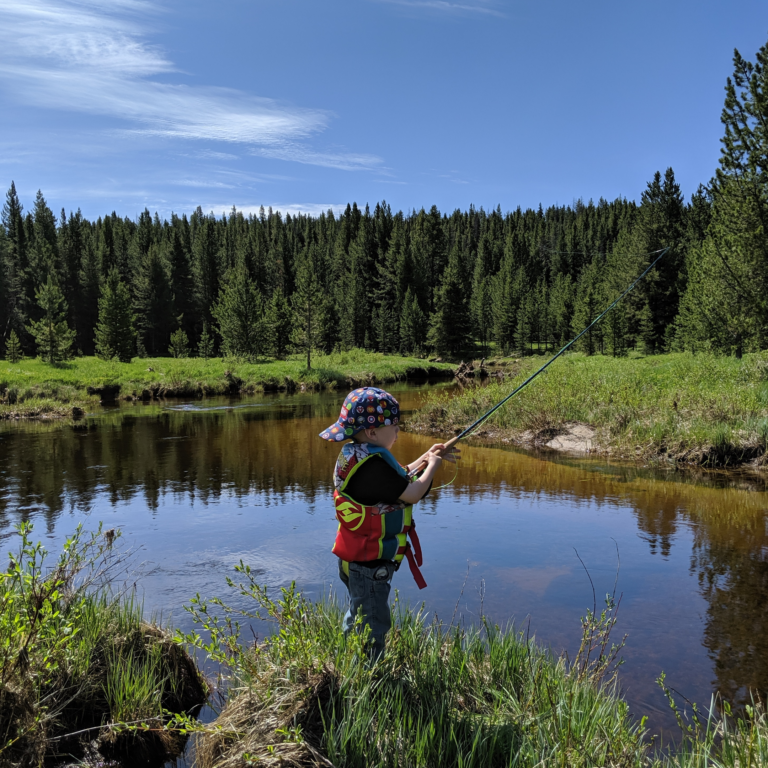 Try saying Skalkaho, it always makes me giggle. If you are ever in Montana, you should plan a drive or a camping trip. What is one of your favorite places to explore the outdoors in your state? Have you ever traveled to Montana? Let us know your thoughts in the comments. And as always, be outside with no limits.